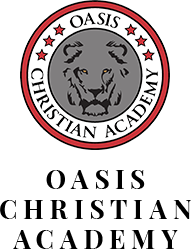 Parent Stories
"I wanted to reach out to express my sincere thanks. Thank you for this amazing school and the teachers are priceless!! Ms. Barton, I have to just rave about Ms. Smith. Can I just say wow she's amazing! I am so grateful for her. I have sat in for a week tomorrow and wow these kids are genius!!! I love her teaching and singing and the love she gives to my little girl is impeccable!! I love Ms Smith and I have had some wonderful times with her during this innovative time!! Thank you for all you do and I just had to cheer for this magnificent teacher!! I love her and I love you!! Thanks again my sweet sister!!"
- Alicia B.
"We love our school, teachers, and faculty!"
- Heather S.
"An amazing school! Great teachers that show our children love and support in all ways. We love being OCA lions!"
- Andrea J.
"The teachers are top notch! They really care about each student and their educational and personal success. Thank you OCA teachers you are the best."
- Joy S.
I walked into Petey's room and saw him reading the Bible. This means more to me than any Algebra or other things he has learned from your school. To see that Oasis has taught him to go to the Bible, let's me know I sent him to the right school.
- Jon D.
I can't thank you enough for your amazing and clear communication of what Zach needs to work on while he is home sick. You even attached the worksheets!! This is the kind of communication Zach's father and I have been wanting and needing so that we can partner with you in helping Zach succeed!!! I also want to thank you for caring about how Zach is feeling as he is ill at this time and to share that he is missed! So encouraging!
-Katherine W.
Student Stories
"I love Oasis because it is a Christian school, and we get to do fun things in class. All my friends are here, and the teachers are nice."
- Lyla G. (4th grade)
" I like Oasis because I have great friends, all the kids are nice, and PE is more fun here than any school I've ever been to."
- CJ C. (7th grade)
"I love my teacher and my classroom!"
- Tianna B. (Kindergarten Five)
Faculty/Staff Stories
"As an employee, I can say that Oasis Christian Academy is a fantastic place to work. Our administration is supportive and encouraging. The teachers love and care for the kids while continuing to teach high academic standards. Our non-instructional personnel are supportive and helpful to all the kids, preschool through twelfth grade. OCA is a great place to work."
- Teresa W
Oasis Christian Academy is an awesome place to work at as well as attend! I loved attending the school so much I came back to be an educator! I would highly recommend this school for anyone who is looking for a godly environment for their child to be educated in!
- Chad M
S

unday

M

onday

T

uesday

W

ednesday

T

hursday

F

riday

S

aturday