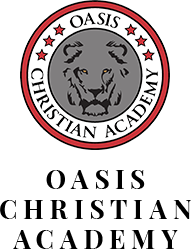 OCA is an excellent place to work and is always looking for quality, dedicated individuals to join our pride! If you are interested in obtaining a faculty or staff position at Oasis Christian Academy, please see the information below.
If you have questions, please contact our offices at 863-293-0930.
Faculty Aide Positions
Currently, all positions have been filled.
Staff Positions
Part-time Bus Driver (CDL Required)

Oasis Christian Academy is looking for a part-time bus driver.
Experience is preferred but not required.
Qualified candidates must have a CDL license, a good driving record, and be at least 23 years of age.
Please email resumes and interest to our Director of Operations, Cara Gall (cgall@ocalions.org).
Coaching Positions
Currently, all positions have been filled.
Substitute Positions
Substitutes for our faculty, staff, and bus drivers play an important role at OCA. When a faculty or staff member is unwell or away due to obligations elsewhere, it is vital that the academy make every effort to keep our day moving forward in spite of an employee absence. Substitute applications are processed throughout the school year in order to add to our current pool of existing substitutes. If you are interested in a substitute position at OCA, please submit your resume to info@ocalions.org.