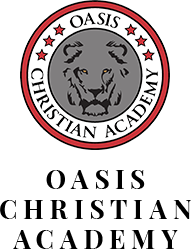 Our administration team is committed to the fulfillment of the academy mission and enthusiastic about assisting all stakeholders in achieving their highest potential.
Jenny Barton
Head of School
Jenny has a vast and well- varied educational range in classroom philosophy having taught in classical systems, traditional systems, and in the highly structured social education system of Japan. She directs our fundraising efforts as well as our parent advisory boards. Jenny serves as an integral resource to our entire student body and coordinates our Title I and Title II efforts for the entire school. Jenny also oversees the ongoing requirements needed to maintain our accreditation through ACSI.
Michael Shannon
Quailty Assurance Manager
Michael brings a structure and calm-orderliness to the Academy that is invaluable. As Quality Assurance Manager, he ensures that everything we do is done with excellence and that best practices are followed.
Tawn Jones
Assistant Principal
Tawn brings a structure and calm-orderliness to the Academy that is invaluable.  As Dean of Students for our Elementary & Middle School, she ensures that students have the opportunity to express ideas and thoughts in a safe environment. Tawn is also responsible for the Academy's discipline system and structure.
B.S. Education (Florida Southern College)
ACSI Certified
State Certified
24 years of teaching experience
5 years teaching at OCA
Teresa Wilson
Early Education Director
Teresa heads up our VPK program. She provides a warm and stable atmosphere for the little ones in her care. Her hands-on approach to instruction and love for teaching is evident in her classroom.
Pamela Gall
Financial & Office Manager
Pam has been at Oasis for all but a few years of its existence. As the institutional memory of the Academy, she holds responsibilities ranging from the financial to the managerial, including directing the admissions process here at OCA.
Cara Gall
Director of Operation, Support, & Communication/ Head Librarian
Cara plays an integral role in the organization of the Academy. As our librarian, she is always looking for new ways to inspire a love of reading through multiple platforms across all ages, as well as how to search for information in the digital age. As our Director of Operations, Support, & Communications, she ensures that the many "moving parts" of the Academy operate as smoothly and effectively as possible in order to promote overarching "best practices" for OCA. Additionally, Cara oversees the kitchen staff, office staff, and many components of the auxiliary staff.
Chad Moore
Athletic Director/ High School Dean of Students
Chad has taught at every level for us in his five years at OCA. This year he is moving onto our admin team as the Dean of Students for high school, and we are so excited to have him as part of that team. His love for sports and genuine care for the students is evident throughout here at OCA.
S

unday

M

onday

T

uesday

W

ednesday

T

hursday

F

riday

S

aturday