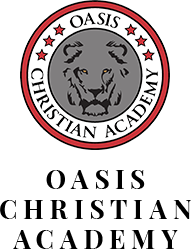 Announcements
WELCOME TO OUR WEBSITE!

We hope you enjoy perusing our site and learning all about who we are, what we do, and why we do it! If you have any questions or would like more information, please contact us at info@ocalions.org. GO LIONS!
Education Options for Families
We know that parents have many choices to make for their students' education. We all want to make choices that are best for our children, and Oasis Christian Academy wants that as well. For more information please give us a call at 863-293-0930 or email us at info@ocalions.org and we will be happy to walk you through all that OCA has to offer.