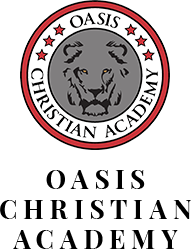 The school board of OCA works tirelessly to ensure the mission of the Academy. While board members are volunteers, they are intrinsically involved in overseeing and confirming best practices throughout the academy. Tammy Moore
Business Analyst
I am very passionate about Christian education, and I am honored to serve OCA administration, faculty, staff, and families to provide remarkable education while teaching our students to be a Light for the Kingdom of God. There is no better school for Christian education.
My husband and I have been a part of OCA for over 20 years. Both our children attend OCA from K3-12th grade. We are Lions to the core. GO LIONS!
Jennifer Bilbrey
Administrative Assistant
Jennifer is a native of Winter Haven. She has a Bachelor's Degree in Business Management from University of South Florida, and is currently the Administrative Assistant at Lake Shipp Baptist Church where she is actively involved. Jennifer and her husband Jonathan have been a part of the OCA family for six years and have two boys who attend, Joseph (high school senior) and Jeremiah (6th grade).
Sarah Richardson
Business Owner Korey Seibel
IT Department Coordinator
First and foremost I am a man of God and believe God put me on the Oasis School board for a purpose. I am an alumnus of Oasis Christian, and I am extremely proud to be a part of the Oasis Christian's family. I currently work for CenterState bank as an IT Department Coordinator. God has blessed me with an amazing family with my wife Kayla and my daughter Kinsley. i am also the Oasis JV basketball coach. Having been a part of Oasis Christian as a student, I can speak to the tremendous impact that this great school can have on a young person's life. I accepted Christ during one of the weekly chapel services. It is an honor to come back and give to the school that changed my life in a positive way for Christ.
Calendar
S

unday

M

onday

T

uesday

W

ednesday

T

hursday

F

riday

S

aturday