Support Staff
Amber Brooks (Aide)
This is Amber's first year with us, but she is not new to education. She previously taught elementary school for four years before coming to work as an high school aide here at Oasis. We are thrilled to have her with us.
Teresa Bryant (Aide)
This is Teresa's first year with us and we are excited to provide information on her soon.
Jim Carson (Custodial)
Jim is an intragal part of OCA and we are excited to provide more information on him soon.
Kristen Fisher (Kitchen)
Kristen is so important to what we do here at OCA. Her devotion to the students and faculty is obvious in the way she interacts with each of them. Her previous experience as an office manager shows in the way she organizes our kitchen and prepares food for so many.
Mindy Gall (Kitchen)
This is Mindy's first year on staff with us and we are happy to have her with us. Her aide in the kitchen is so important as there are many mouths to feed, and her genuine care of everyone that comes through the kitchen is clear in the attention and consideration she gives to each and every task.
Angie Hall (Assistant Office Manager)
Angie is critical to the organization of OCA. For the first twelve years with us she filled our much valued receptionist's role, and forthe last three years she has worked alongside our Office Manager, Pam Gall keeping each and everyone of us organized.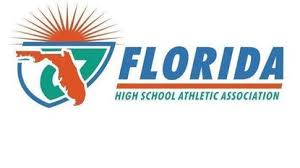 Regan Hall (Aide)
Regan is an intragal part of OCA and we are excited to provide more information on her soon.
Jessi Hilton (Admissions)
Jessi works in our Admissions Department keeping everything organnized and running smoothly. She is the primary contact for parents and families looking to place thier students here at OCA, before that Jessi worked as our PE and art teacher. She is a most intragal part of OCA.
Amity McGee (Custiodial)
Amity is an intragal part of OCA. She is always on-hand and ready and willing to help with anything that needs done on campus. She spent fifteen years in law enforcement before coming to OCA in 2013, and we value her experience.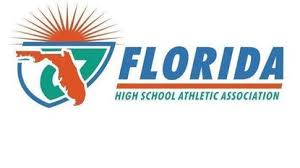 Summer McRae (Reception)
Summer is an important part of our OCA staff. Not only does she work as our receptionist at our Berkley campus, but as a certified event planner she lends her expertise for our extra-curricular occasions as well.
Martha O'Quinn (Reception)
Martha serves at the front desk as our primary receptionist; before comign to OCA Martha worked as a Deputy Clerk for Polk County for 38 years. She is always greeting everyone with a smile. Martha also serves as our informal decór coordinator. She is always quick to decorate to celebrate an employee's special day or remind us all of upcominng events by decorating her front desk.
Terri Price (Aide)
Terri is vital to OCA and we are excited to have her with us. Terri serves as an aide for our Elementary teachers, and fills the valuable role of our primary on-call substitute. She is always willing to fill in wherever needed. We are so grateful for all that she does for us!